Principal's Message
Malo e lelei,
Our Vision SHARP MINDS, STRONG BODIES & GOOD HEARTS which is based on Mark 12: 30 "And you shall love the Lord your God with all your heart and with all your soul and with all your mind and with all your strength" is more pertinent now than ever. Three weeks of Level 4 lockdown requires us to be really mindful of our well-being and self-care to balance the Mac Truck load at home. Some of us will find this season harder than others so know that we are regularly praying and fasting for all of our Rise UP community.
"Next week is Tongan language week. This year's theme for Uike Kātoanga'i 'o e lea faka-Tonga – Tonga Language Week is Fakakoloa 'o Aotearoa 'aki 'a e Ako Lelei, which means enriching Aotearoa with holistic education.
The theme serves as a conversation starter on the importance of holistic education, diverse forms of learning and how Aotearoa can benefit from it. You know we make the Rugby League stronger and Otahuhu shoe shops richer so join us in celebrating with our children at home this week. A gentle reminder that you can earn voluntary hours (double jeopardy) if you share some Tongan language or holistic education activities on our fb page. Mr Saia will be our guest speaker for devotions on Monday and we will be talking about Good Hearts and Tongan colloquilisms- SAI KE TAU ILO! "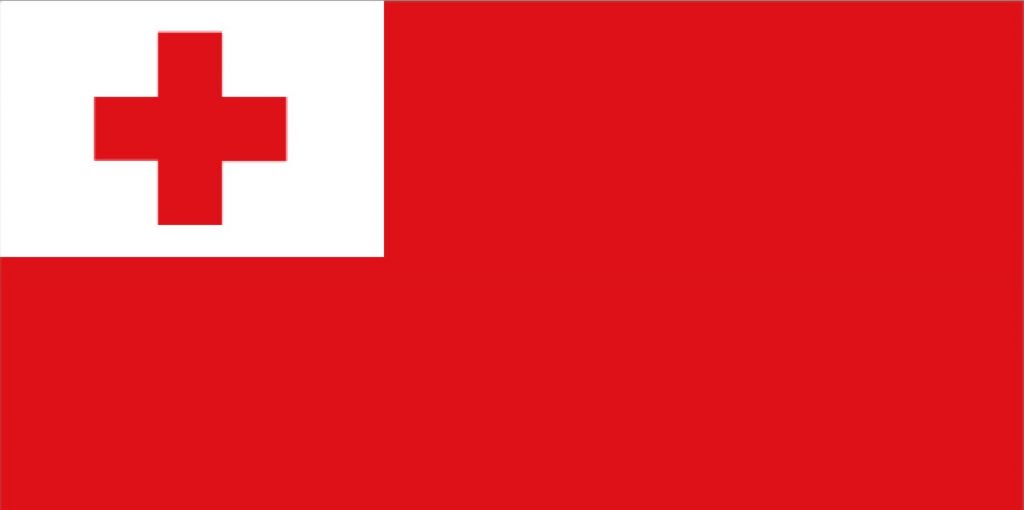 Principals Awards:
Beckham TAUFA – Outstanding Kinaesthetic learning at home and online attendance
Pedro SENILOLI – Great start to home learning routines
Tyler & Raven BENIONI – Sensational Reading ideas at home.
Gideon FE'AO – Encouraging all the staff & teachers during devotions.
Annual Goals update
Goal 1: Complete the transition from Partnership school to a Designated Character school.
Goal 2: Achieve sustained roll growth and plan for a new school location by 2024.
Goal 3: Enhance Leadership and Teaching practice.
Goal 4: Implement sustainability plans for whanau engagement Strategy.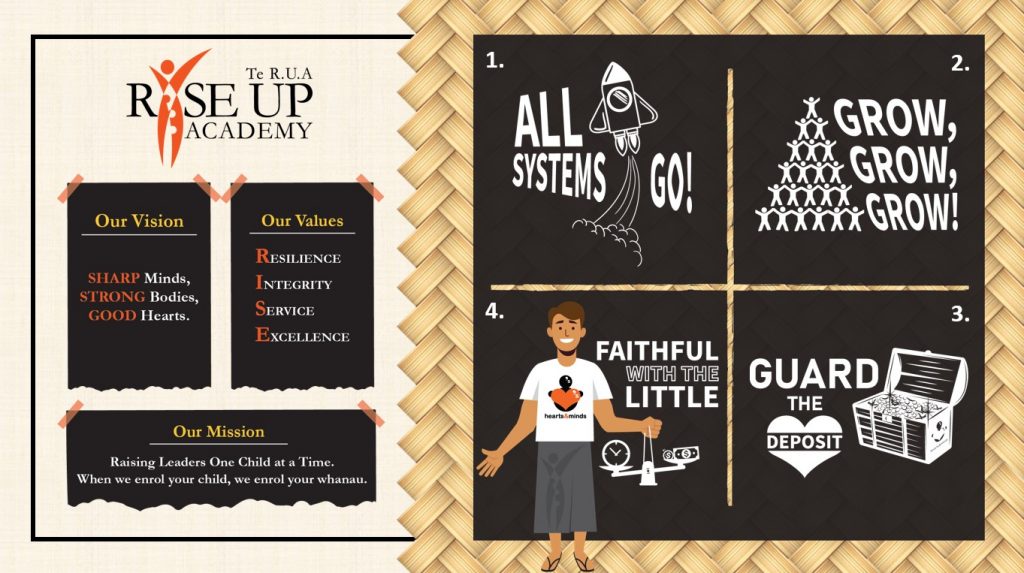 Goal 2: Implement sustainability plans for whanau engagement Strategy.
We have been working on Sustainability plans for our Building Learning Communities -BLC programmes. Funding plans are developing to scale up and offer the programmes to the wider South Auckland community. Please continue to pray for these plans specifically with stakeholders, Ministry of Education, Oranga Tamariki and Ministry of Health.
Romans 15:13
May the God of HOPE fill you with all JOY & PEACE in believing, so that by the power of the Holy Spirit you may abound in HOPE.
Tapuaki'i koe 'e he 'Otua
Sita Selupe MNZM
Principal
Recent Events
Classroom Zoom Sessions – Home Learning
Room 5
Room 5 students are keen to meet on zoom. Students are allowed to share about their favourite toys, what they enjoy most about lockdown and they are allowed to dress up in their Super Hero outfits. Room 5 was excited to meet Jacob's new baby brother this week. We also sang Happy 6th birthday to Hannah. Here is Hannah's writing and some pictures of our children's learning time during the lockdown.
Room 4
Room 4 Zoom sessions started off well! Our Ruuma Wha's parents jumping right in to support, organize and prepare their tamariki for the familiar home learning zoom sessions. We started with well being posts and then moved straight into the learning! A huge thank you to the parents/grandparents and students of Ruuma Wha for managing yourself well! Team work makes the Dream work!
Room 3
Room 3 has been working very hard while at home in Level 4. Below are some images of our awesome learning and zoom sessions. We had a kite challenge as part of our learning, where students needed to make their own kite and see if it could fly. Below is a photo of Isabelle and her homemade kite, it flew and then it had a crash landing!
There is also a photo of Pedro in a fort he built. We are doing Fort Friday where students build a fort, and then we are zooming in from our homemade forts. There has been some great activities and learning in Room 3 – Well done to our students and parents for assisting with their learning!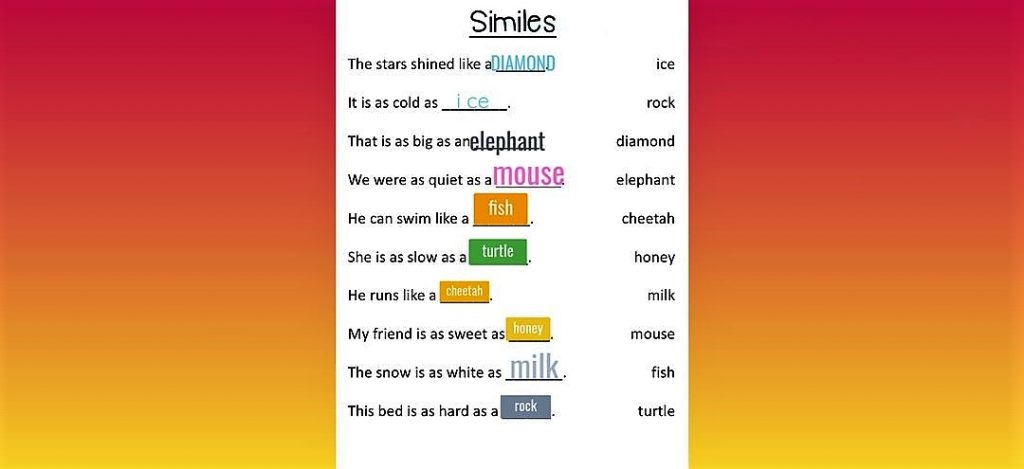 Room 2
I am really impressed with the amount and the quality of work being uploaded by Room 2. I can tell the students are solid in their classroom routines that they have transferred these basic but essential skills at home, like completing follow up activities and using the apps confidently. Below are a few photos of our zoom sessions as well as a couple of pieces of writing by Nevaeh Letiu and Eden Pasene.
Room 1
It may be L4 lockdown in Aukilani, but Room 1 have geared up ready to do the mahi. Knowing what they had experienced last year, the students have Zoomed in with their joyous smiles, energy all ready to go, some half asleep and some who just rolled out of bed lol. But that's ok, we keep each other in check and excuse ourselves if we are not attending. Most importantly, we get the mahi done by sharing our work through google docs, uploading in our portfolio and accepting the teachers STRONG BODY challenge. Thank you parents for persevering through this lockdown and Thank you Lord for keeping us safe.
Blessings Ms Sifaheone and Room 1 students.
Whanau Notices
Whanau Survey
25 whanau had completed the well-being survey during our Level 4 lockdown and these were the results: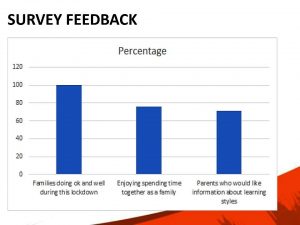 The challenges were:
Exercising daily
School routines
Trying to help children at the same time.
Creating timetables (routines) working from home.
Keeping calm when kids play up.
My work/ kids/ school finding a balance
Whanau Fono Zoom
Thank you to all our whanau who attended our Whanau Fono last Tuesday. 52% of our whanau attended the meeting. We shared information on Learning Styles. It was so encouraging to hear from our parents in our separate breakout rooms. A special THANK YOU to our parents who shared their strategies for Learning Styles -Rere Benioni, Laura & Myke Feao & Rowena Taufa -Peauafi. We have emailed information on food parcels, support agencies & Learning Styles.
During the whanau fono we had parents share their strategies to cater for the different Learning Styles and how they are keeping their children engaged with their learning.
Visual learner
Auditory learner
Tactile learner
Kinesthetic learner
Learning Style Tips
Hearts and Minds
Congratulations to our whanau who participated in the Hearts & Minds Programme Term 3. We had 9 whanau 15 participants who completed the Hearts & Minds programme.
Some of the feedback we received from our parents were:
The highlights of the programme were:
● Learning to use tools to use at home.
● Group activities and sharing.
● Getting tools to help me understand how to relate better & support my child in her learning journey.
● Love Languages & Smarts
Well done whanau we enjoyed our time with you all. Keep up the great work!
Synergy
To our whanau who have registered in the programme we will be starting with our online programme on Wednesday 8th September at 6pm-7pm with all the families and then we will have a session with the children on Thursday 9th September 1.00pm-2.00pm. We look forward to seeing you all on zoom next Wednesday.
Family Connect Programme
Well done to our 9 families who participated in the Family Connect programme on Monday 9th August. It was great to see some of our parents who for the first time learning ICT skills. Thank you Kevin for the work you do with our whanau and delivering the Family Connect Programme.
HAPPY FATHERS DAY TO ALL OUR RISE UP DADS
Fathers are a blessing to their families and to our RUA community. Whether the father figure in your household is Grandpa, Uncle, a family friend or an older brother we celebrate you and your role in the lives of our children. We hope you have a blessed day and we want you to know that what you do for these children doesn't go unnoticed, so today we honour you! Happy Fathers Day!
Proverbs 23:24: "The father of a righteous child has great joy; a man who fathers a wise son rejoices in him."
DUFFY CAUGHT BEING GOOD DAD'S AWARD
Congratulations to our Duffy Caught Being Good Dad "Phil MacGregor" – Eli and Isabelle's dad who has helped us with our big projects this year and spending countless hours of his personal time to serve our school. Thank you for your service Phil.
Devotions
Whanau devotions:
Devotion topic:The 10 Commandments
Scripture for the term:
He answered, "'Love the Lord your God with all your heart and with all your soul and with all your strength and with all your mind'; and, 'Love your neighbor as yourself.'
Scripture for the week: The 10 commandments
Exodus 20:12
Honor your father and mother, so that the days may be long in the land that the Lord your God is giving you.
Learning Intention:
We are learning how to honor our mother and fathers.
Success Criteria
* Show respect at all times
* Obey our parents
* Love our parents unconditionally
Prayer requests:
– Protection over our families during the lockdown periods.
– Wellbeing for staff, whanau, board members.
– Online zoom learning
– Families have access to food parcels and extra support.
Praise be to God for answered prayer

Print or Save this Post