Tena Koutou Katoa, Parents, Caregivers and Friends of Rise UP
It is my absolute pleasure to serve you as Principal of Rise UP Academy.
Our School vision and mission is to develop SHARP minds, STRONG bodies and GOOD hearts by RAISING Leaders, one child at a time.
This acknowledges and reflects our shared Pasifika values – Mark 10:27. "Love the Lord your God with all your heart and with all your soul and with all your strength and with all your mind and, Love your neighbor as yourself".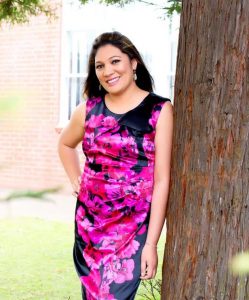 Our Designated Character school establishment years have not been without its challenges and I thank you for your patience, and grace when challenging times have emerged. The Ministry of Education has worked with us to support the temporary relocation to Sir Douglas Bader Intermediate until the permanent site is ready.
I am very proud of our staff and volunteers for the immense work and effort ploughed into our School Curriculum and Student Well-Being. Our commitment to a Hearts and Minds based Curriculum will ensure we set students up for success during their journey at Rise UP.
I have lost count of the number of visitors to our school who have commented on our students' high order thinking and attitudes towards learning. We have established a learning culture that we will reap the benefits in years to come as we work towards raising leaders, one child at a time.
Our whanau continue to demonstrate high levels of engagement with their childrens' learning and taking their whanau aspirations to another level with the help of our Whanau Educators. Again we will reap what we sow.
As we head into our second year of learning at Rise UP Academy designated character school, I am very excited about the opportunities to come. The Ministry of Education is working with the Board of Trustees to source the permanent site for our school. With your support we aim to continue to raise a NEW breed of Pasifika and Maori learners that will take up their place in Aotearoa with ZEAL, DILIGENCE, HUMILITY and EXCELLENCE.
Thank you for your continued support and prayers.
Yours faithfully,
Sita Selupe MNZM
B.Ed, Grad Dip NFP Mgmt