Principal's Message
Dajia hao-Hello everybody!
Praise the Lord for his protection and wisdom over our nation during the Level 3 phase. Our devotion prepared by Laura and Gideon Fe'ao reminds us of being thankful for what God has given us and to maintain an attitude of gratitude especially when trials arise.
Chinese language week has focussed on Food and Hospitality so I hope you have enjoyed some good dishes and maybe even a Zoom meal with your extended whanau.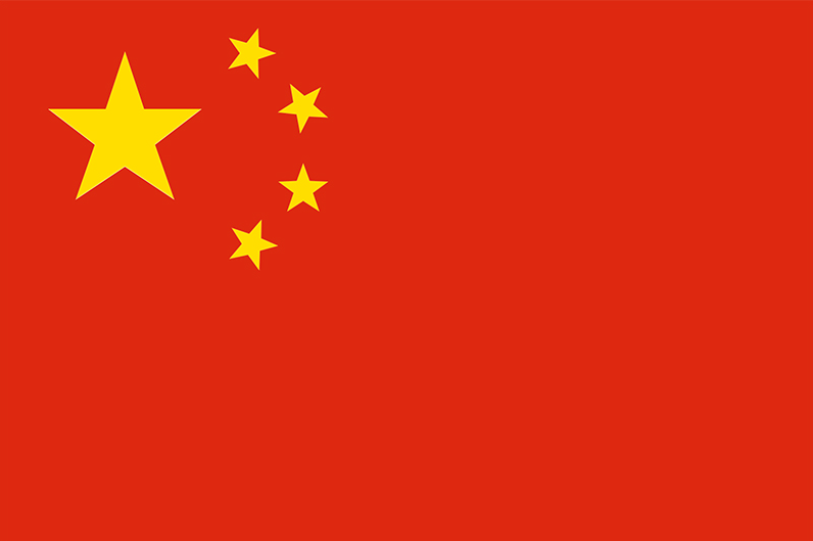 Principals Awards: I would like to acknowledge the following parents for exceptional commitment to their childrens distance learning programme during Level 4 and 3.
Melipa & Michael Waites, Cecelia & Phil MacGregor, Melody Yeng Tung, Linda Sifaheone, Rowena & Leka Taufa, Sanjana & Elvin Samy, Destiny Strickland, Mavis Taratu, Bauhenia & Justin Ah Loe. Our special prize will go to Melody Yeng Tung who was nominated four times by teachers.
Caught Being Good Awards: Congratulations to these students 'Caught Being Good' during online learning. When we return to school you can claim your prize from the RUA Treats Box.
Room 1: Caleb Foley & Mark Angelo Mareko
Room 2: Onosa'i Titimanu & Aaliyah Martin
Room 3: Micah Waites & Sinai Mareko
Room 4: Fisi-Anne Sifaheone & Malaki Waites
Room 5: Hannah Muelu & Ephesians Fanueli
Mrs Keys awards: Tre Levi & RJ Apolo
Annual Goals update
Goal 1: Complete the transition from Partnership school to a Designated Character school.
Goal 2: Achieve sustained roll growth and plan for a new school location by 2024.
Goal 3: Enhance Leadership and Teaching practice.
Goal 4: Implement sustainability plans for whanau engagement Strategy.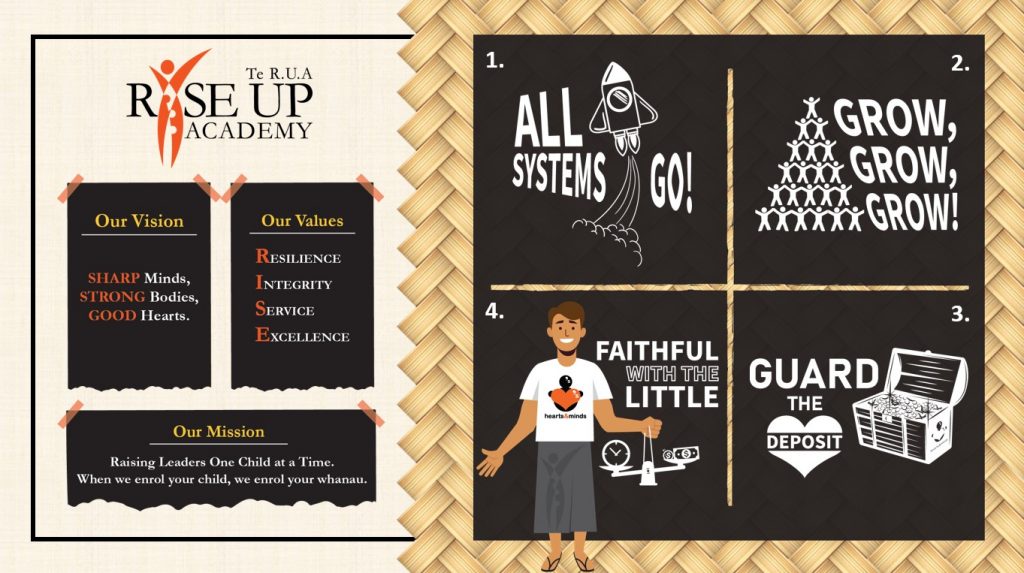 Goal 2: Enhance Leadership and Teaching practice
We have continued to provide professional development for teachers over the year and this includes our local curriculum review of the SHARP Inquiry model, digital strategy, and neuro diverse learners. Student achievement and progress reflects good growth in learning and well-being for our children this year. Our teachers have worked hard to drive the distance learning during lockdown and your support has been integral to maintain progress.
During term 4 we will continue with the term 3 Inquiry Learning topic 'Sustainability' and look forward to seeing the children back at school in level 2.
Some of our whanau are level 4 essential workers and have pushed through with tenacity and fortitude, we pray that you will get some rest and make the most of your Sabbath day as we all will.
Thank you all for tuning in to our Zoom devotions and fono this term, let us remain in a posture of faith , keep ourselves safe and may the JOY of the Lord be our STRENGTH.
zhù fú-Blessings
Sita Selupe MNZM
Principal
Recent Events
Classroom Zoom Sessions – Home Learning
Room 5
One of the highlights over the past couple of weeks was the celebration of Te Wiki o Te Reo Maori. We practised our Mihis, learnt greetings, colours and counting in Te Reo Maori. Thank you to our parents for helping with the learning and for participating in the kanikani challenge. We enjoyed watching all your video entries. Congratulations to all our participants and prize winners!! Thank you Ruuma Rima for your enthusiasm and great team spirit!
Room 4
Ruuma Wha and whanau have demonstrated enormous perseverance and mahi during our Home Learning lockdown. It has been a dubious feat balancing home and work life for most of our families. But they did it!
This was evident during our Te Wiki O Te Reo Maori Language week with students sharing their pepeha and whakapapa. A huge highlight was whanau participation during our class kanikani Maruru.
Kia Kaha Ruuma Wha!
"Ko te koa ki a Ihowa toku kaha" (Nehemia 8:10)
"The joy of the Lord is my strength" (Nehemiah 8:10)
Room 3
Thank you to the parents of Room 3 for supporting your children's learning.
Room 2
I am extremely proud of how Room 2 has managed their home learning routines by being punctual to zoom sessions and completing follow up tasks. Students are learning to use the mic, record, video and share their work confidently on Class Dojo. In the last few weeks our focus has been "sustainability" integrated in our numeracy and literacy sessions, I know that Room 2 are aware of the issues we have with landfills and climate change and care about our world to start using the 4 R's in their homes… Rethink, Reuse, Reduce and Recycle. Congratulations to the following students for their hard work and consistency in Term 3; Onosa'i Titimanu and Aaliyah Martin.
Room 1
Finally we've come to the end of Term 3 – woohoo! 👏😀 Well done children and also your parents for staying engaged with your online learning for five weeks. You can now enjoy your two week break with playing all your favourite xbox games, tik toks, getting some outdoor play and most importantly sleeping in 😁😴 I encourage you to still read at least one book a day and learn your basic facts. Have a safe and blessed two week break.
Blessings – Ms Sifaheone.
Whanau Notices
NEW Enrolments for 2022
The spaces are going quickly so please let your whanau know of the spaces we have available.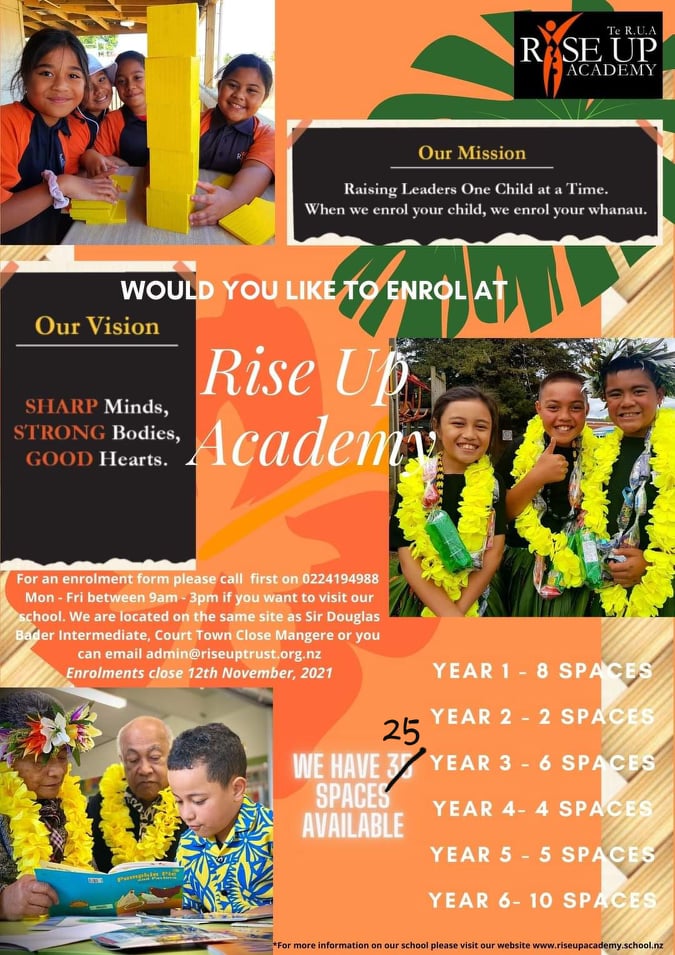 Synergy
Six whanau and 10 children are participating in the Synergy programme this term. We have been learning about sense of purpose and cultural identity so far. Thank you whanau for your commitment to the Synergy programme especially that it's online as well. Keep up the great work!
Whanau Fono
16 Whanau (33%) attended the whanau fono last Wednesday. Thank you to Joe & Andrew who facilitated the Love Languages component of the whanau fono. There was a lot of great sharing in our breakout rooms. Here are some of the strategies and tips that were shared in the whanau fono.
Te Reo – Mahuru Kanikani Challenge
Devotions
Whanau devotions:
Devotion topic:The 10 Commandments
Scripture for the term:
He answered, "'Love the Lord your God with all your heart and with all your soul and with all your strength and with all your mind'; and, 'Love your neighbor as yourself.'
Scripture for the week:
Exodus 20:16
"You shall not give false testimony against your neighbor.
Learning Intention: We are learning to always tell the truth
Success Criteria
– I can think before I act or speak.
– I can ask God to help me to always tell the truth
Prayer requests:
– Protection over our families during the lockdown periods and school holiday periods.
– Wellbeing for staff, whanau, board members.
– Online zoom learning
– Term 4 curriculum planning
Praise be to God for answered prayer

Print or Save this Post